When Wells Fargo approached SS+K to work on the philanthropy campaign to help launch their $1 billion dollar commitment to affordability housing solutions, it was a natural move for SS+K to accept the challenge in addressing this mounting national crisis. Working to shed light on a problem that many Americans are either are not aware of or not closely related to is exactly the kind of issue SS+K loves to tackle.  
SS+K found that the creative work needed to illustrate how this issue affects everyday Americans, bringing to life the human stories of those affected by the housing affordability crisis and share the tangible actions being taken by Wells Fargo. 
Originally SS+K worked with outgoing CEO Jon Campbell to deliver a Manifesto speech about the housing crisis and Wells Fargo's plan to address it. This speech was presented at the Social Innovation Summit in June. This declaration led to the inspiration of a full-body of creative work that is running this fall on Sunday morning news programming, such as 'This Week' on ABC, 'Meet the Press' on NBC and CBS's Face the Nation. Full and junior pages ads ran in The Wall Street Journal, New York Times, Politico, The Hill, and The Washington Post. 
The TV work uses the construct of Americans living 'far from home' due to the lack of affordable housing and illustrates this through long, early or late commutes which makes it harder for people to be with loved ones. The voiceover starts with 'Rising rent and home prices are pushing Americans further from the places they work. This is straining the backbone of our communities. To do our part, Wells Fargo has committed one billion dollars over the next six years to develop housing affordability solutions.'
Those solutions include addressing homelessness, available and affordable rentals, transitional housing, and homeownership. With the use of fact-based statistics and real-life examples of the tradeoffs hard-working Americans make to keep their homes along with concrete examples of the work Wells Fargo is doing, the campaign helps show that while this is a national crisis it can be addressed–if we all work together.
In addition to television and print, social networking creative illustrated the real-life tradeoffs people make to pay their rent or their mortgage. For example, in 'Tradeoffs', a mother is feeding her child fresh fruit because: 'She shouldn't have to choose between nutritious food for her family and a place to live.' Other work uses statistics to help communicate the real-world consequences of the lack of affordable housing such as: 'The median rent has grown 12 times faster than the median income since 1960,' and 'Every 100 affordable homes can inject $7.9 million into the local economy.'
Top
When people hear or see that someone has a disability, there is a natural tendency to want to help that person and do things for them—usually without their direct involvement. Society has a habit of focusing on what people with disabilities can and can't do—instead of what people with disabilities want to do.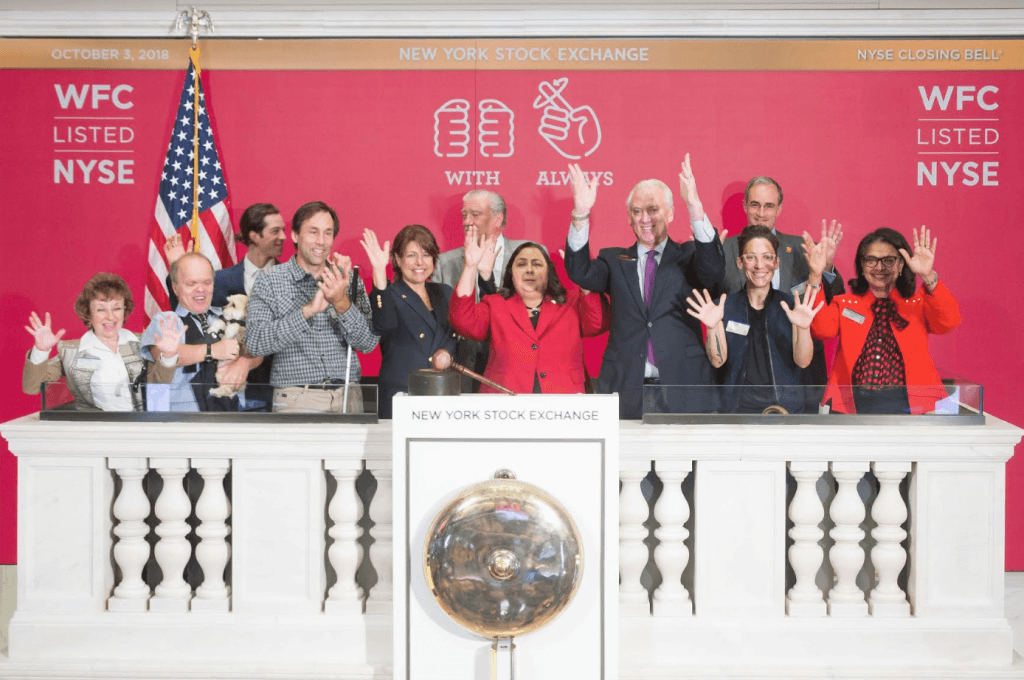 We launched Wells Fargo's "With, Always" campaign to show what's possible when people are given the opportunity to realize their professional dreams and to establish Wells Fargo's commitment to working with people with disabilities, always. Much of the effort came together with the direct collaboration and leadership of people who identify as disabled, including Jessica Oddi, the artist who created the heart of the marketing campaign's portrait illustrations and Lawrence Carter-Long, who provided audio content. Activist Liz Jackson, creator of The Disabled List, also contributed to the effort. Kathy Martinez, SVP and head of Disability and Accessibility Strategy at Wells Fargo is the client lead; she was born blind.
The work, told through Jessica Oddi's art, celebrates some of the significant contributions people with disabilities have made to society including Louis Braille, Stephen Farffler, Franklin Delano Roosevelt, Harriet Tubman, Farida Bedwei, Justin Dart and Vint Cerf.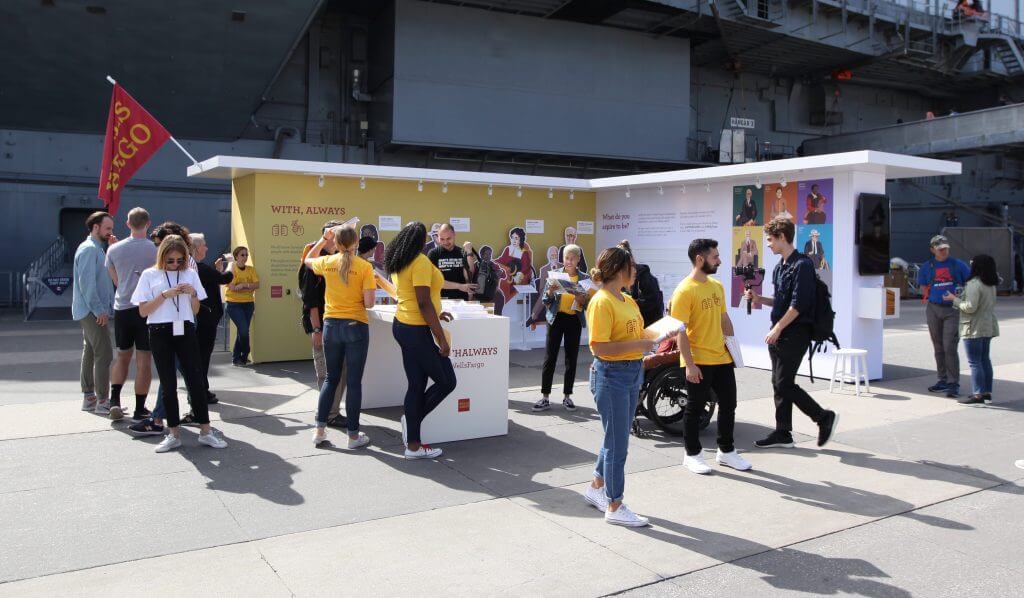 The campaign launched in celebration of National Disability Employment Awareness Month this past October, debuting at the closing bell of the New York Stock Exchange on October 3rd, where Kathy Martinez and Wells Fargo CMO Jamie Moldafsky rang the bell. The work appeared as part of an activation experience at the No Barriers Summit in NYC on October 4th-6th, an interactive event focused on creating a world of greater possibilities. No Barriers is an organization Wells Fargo has supported since 2014. All of the "With, Always" efforts were accompanied by Braille, audio and ASL elements to ensure the campaign is as accessible as possible.
Top