SS+K's Foursquare-powered Birthday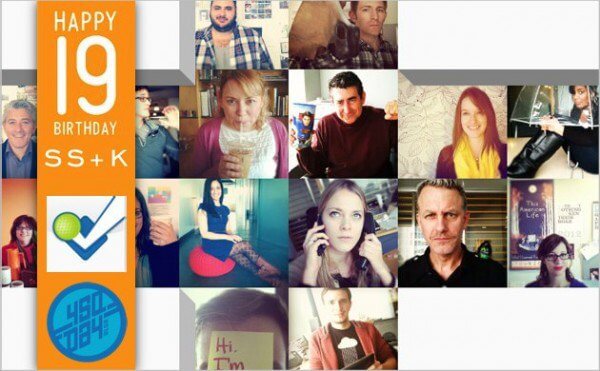 We've also opened an SS+K Foursquare Labs page to host the many Foursquare hacks + projects we've launched in the last year. This whole thing has been a pet project of mine, so I'm really excited for it to be live. Thanks to everyone (@alvvvvvin @brainpuppy @FirefallPro + more).
This content is cross-posted from Kevin's personal blog.