Introducing minividi, the best way to search short video content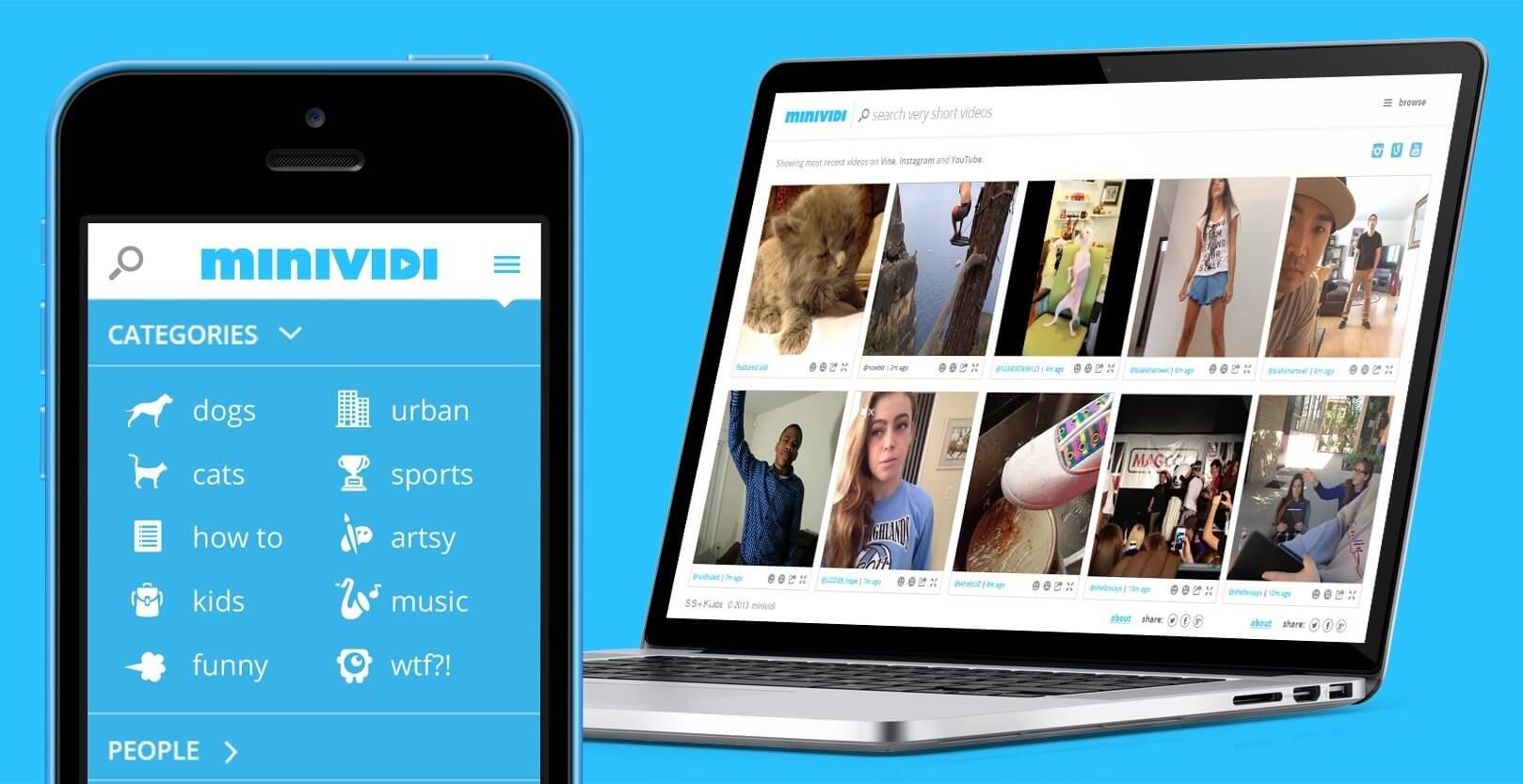 Minividi is a new web application from SS+K Labs that enables you to easily browse and search short videos from Vine, Instagram and YouTube.
Using minividi, you can search short video content of all types by keyword, hashtag or username, or browse our top video categories. You can even use minividi as your own short video profile for sharing with your friends.
Minividi was born out of VineViewer, the preeminent Vine search engine on the internet today.  Initially built within days of Vine's launch, VineViewer is now the go-to source for searching for Vine video content.  The idea for VineViewer's successor surfaced when Instagram launched a competing short form video  service of its own.
Minividi is in beta and will see new content + features over time. Contact us with questions or business inquires.